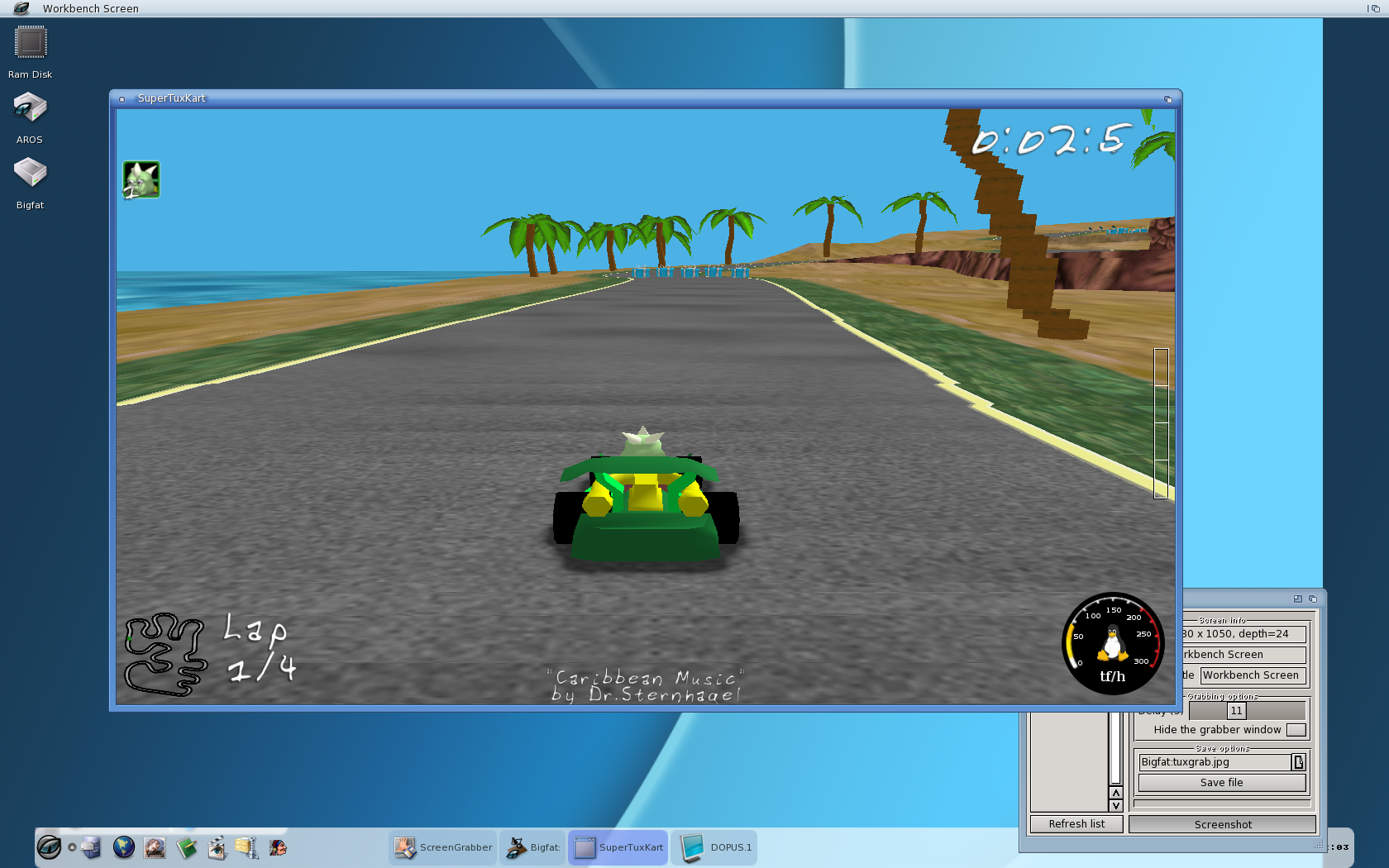 AROS gets its own version of SuperTuxKart - Mario Kart Clone developed by Linux guys.
Instead of the famous Mario game characters we find the open-source OS'es and APPS mascotes such as TUX, Gentoo, Demon (BSD) and others alike...
AROS Port is based on the 0.7.1 version and was done by Yannick.
The AROS version can be downloaded here:
http://www.supertuxkart-amiga.de/
OS4 and MorphOS versions are also available.